Managed SQL Databases
Launch, scale, backup, restore, and manage, your MySQL databases with ease. Amezmo saves you time when it comes to setting up databases for your PHP applications. Everything just works.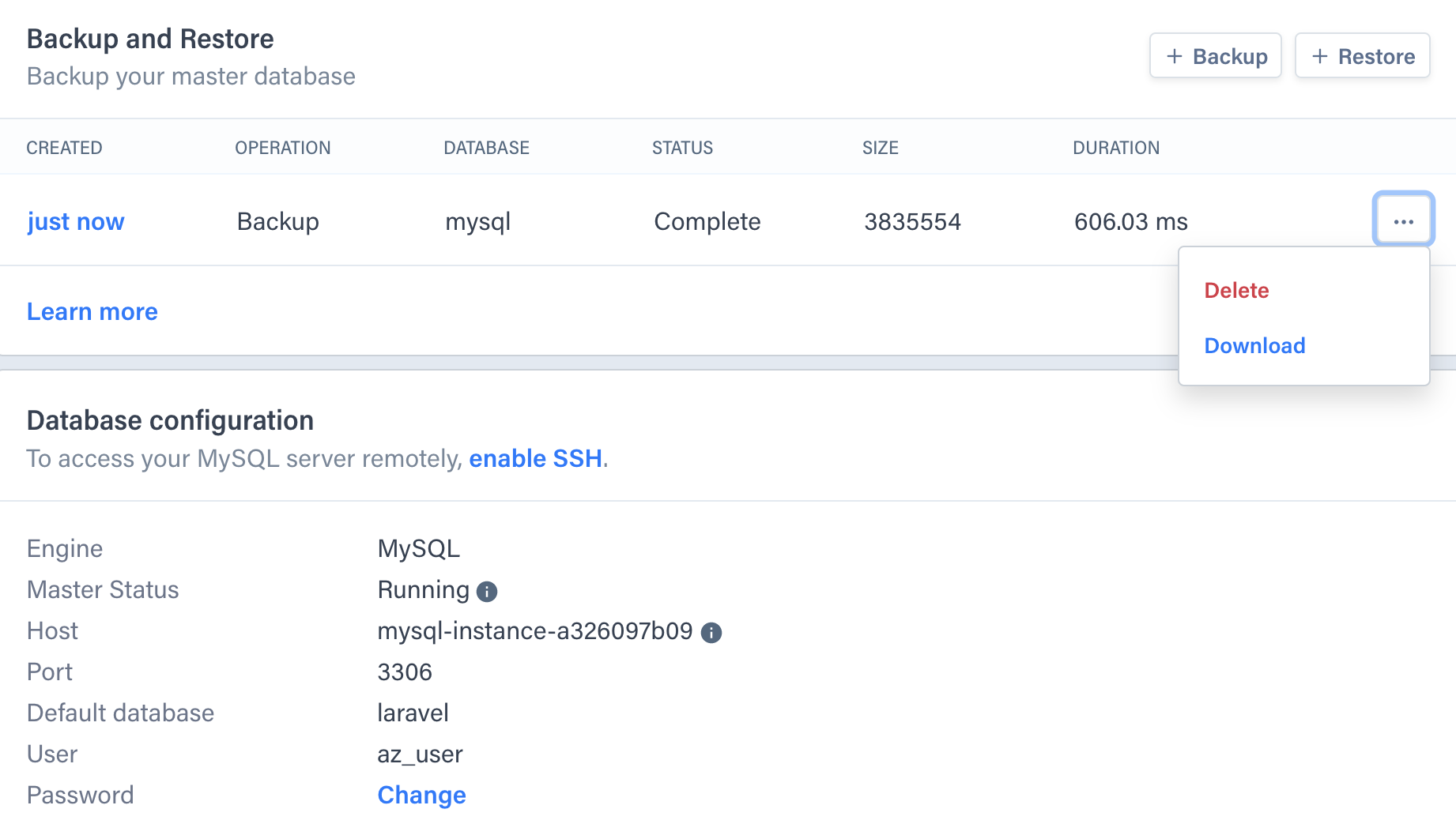 Automatic Backups
Schedule automatic database backups with optional offsite backup locations such as S3. Download your backups directly from the dashboard.
Zero configuration
Don't worry about editing configuration files for your database daemon. Rest assured that your database is optimized and secured right out of the box.
Restore
Upload your existing databases from an SQL file.
Secure
All database servers are secured with a firewall by default and are only accessible from your instance's network.
Scalable
Launch a dedicated database instance that only runs your database and nothing else.
Remote access
Remotely access your database from your local machine with a secure tunnel.
Backup
Sleep easy knowing your data is secure. Setup automatic backups in one click. Store these backups file in a storage provider such as S3.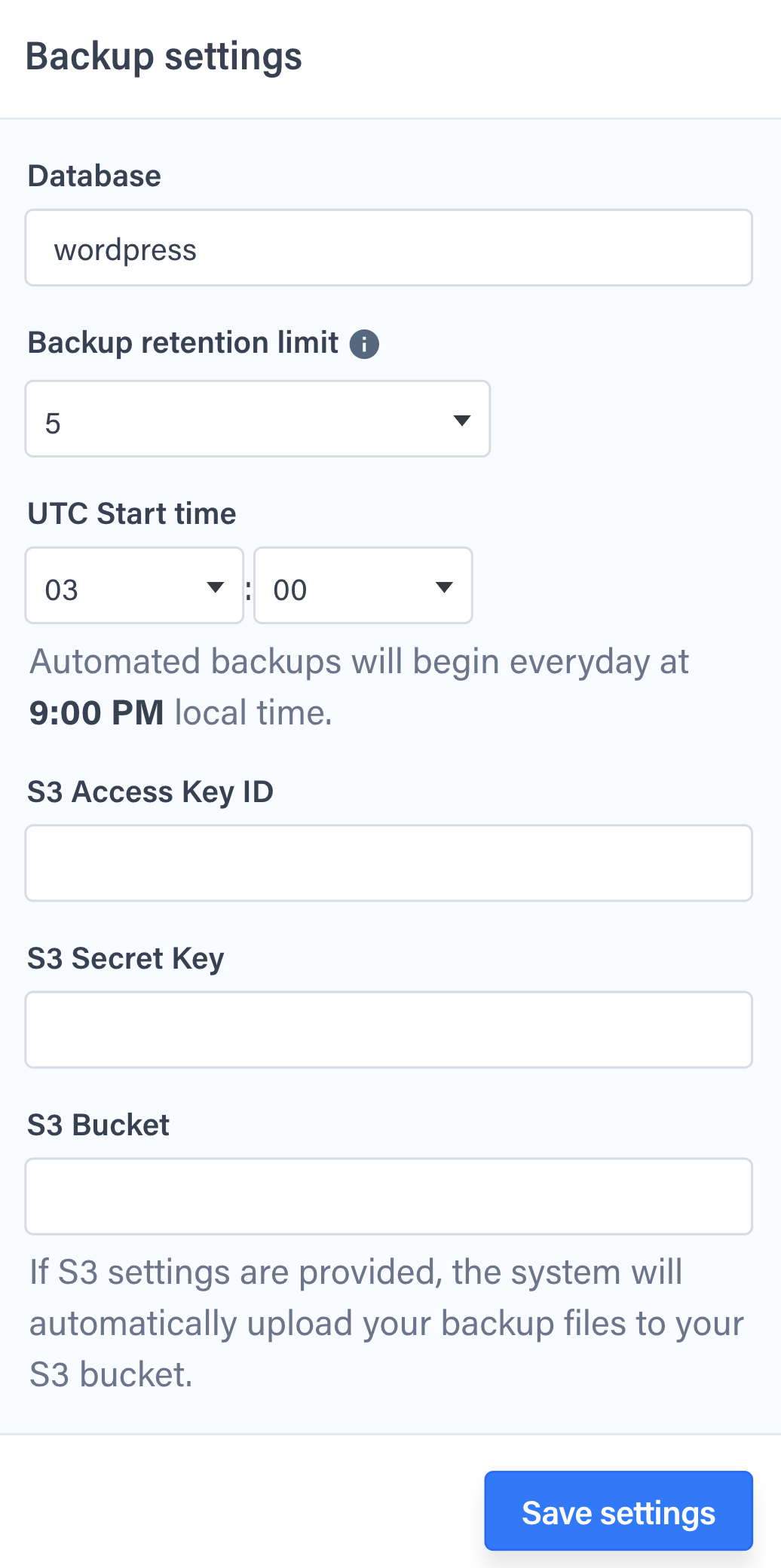 Scale
Connect your existing Amezmo instance to another instance in your secure private network. All with zero configuration.