Frictionless PHP Hosting
Don't spend time configuring and securing. Be up and running in 5 minutes or less with first-class Git support.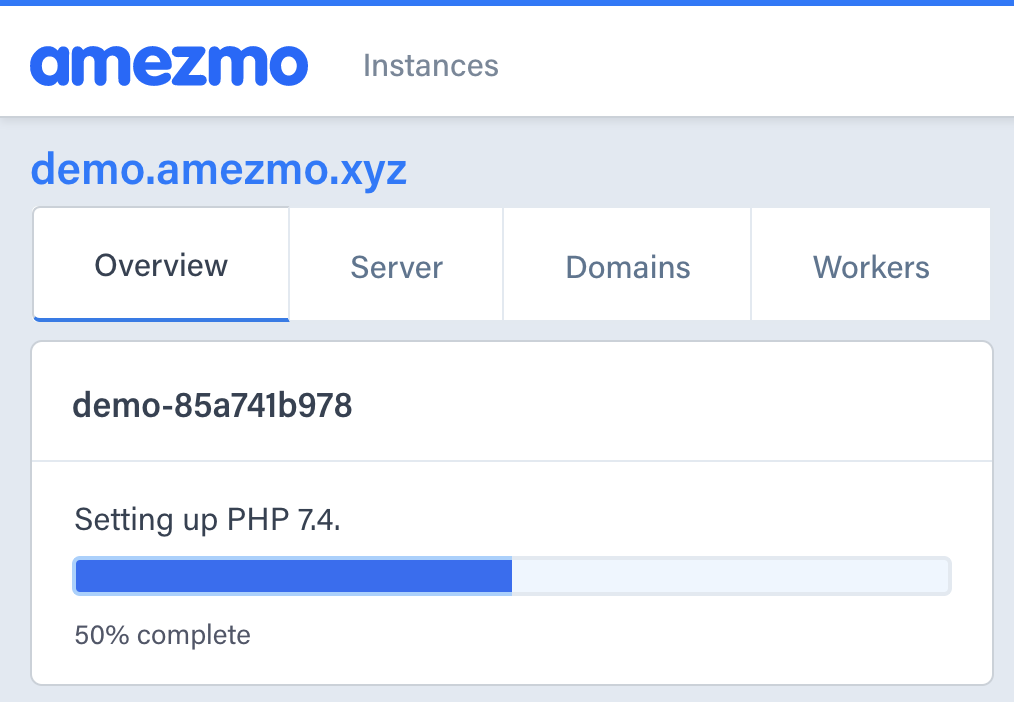 Not shared hosting
You always get dedicated memory, CPU, and storage. Your server will be a Docker container instance running on AWS.
Latest PHP Versions
Run any supported release of PHP. From 5.6 all the way up to PHP 8.1 All the best extensions are installed for you saving you time.
Databases
Managed Redis and MySQL with automatic backups, and in-dashboard backup/restore.
Nginx
Nginx is configured for PHP and ready out-of-the-box for your code. You'll never need to manually configure it again.
Custom domains
Save time and stress with auto-renewing SSL certificates for free. Amezmo handles this for you automatically, as a first-class feature. Wildcard domains are supported too.
Security
Always get the latest security updates. Amezmo monitors the PHP release cycle and will alert you, or apply the updates automatically if you choose.
Launch
Provision your instances in 60 seconds or less. Choose your required software, then sit back and relax. Forget about running a bunch of apt commands and searching Google.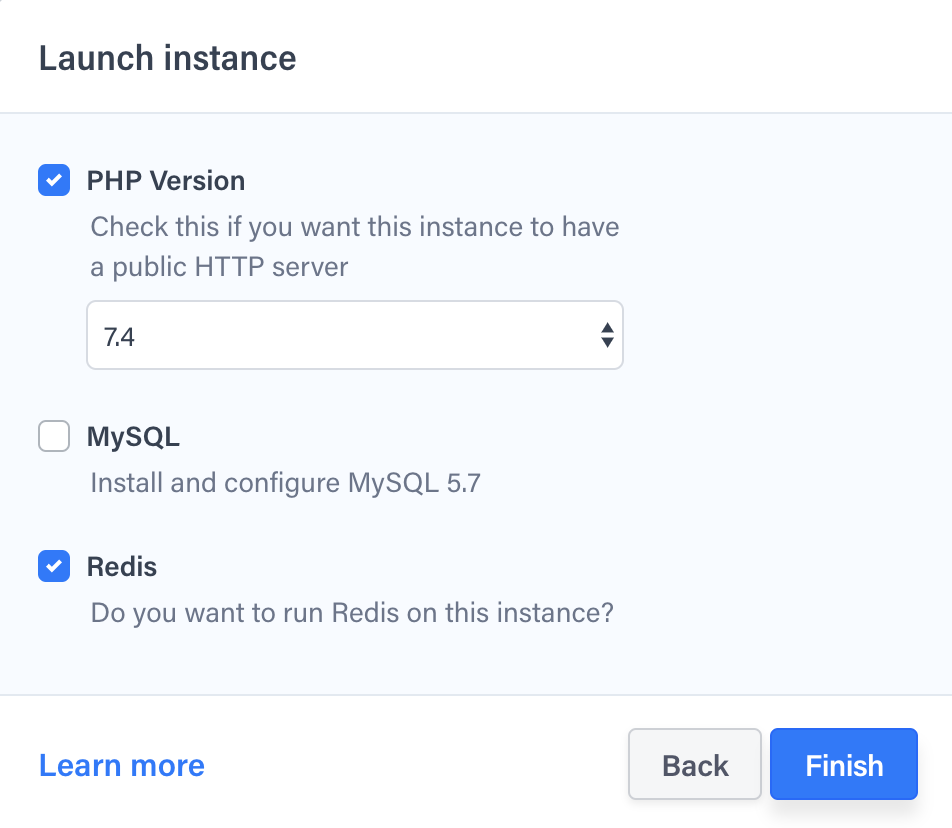 Scale
Launch an instance that's dedicated to a specific layer of your application in one click. Run an instance that has, for example, only Redis running.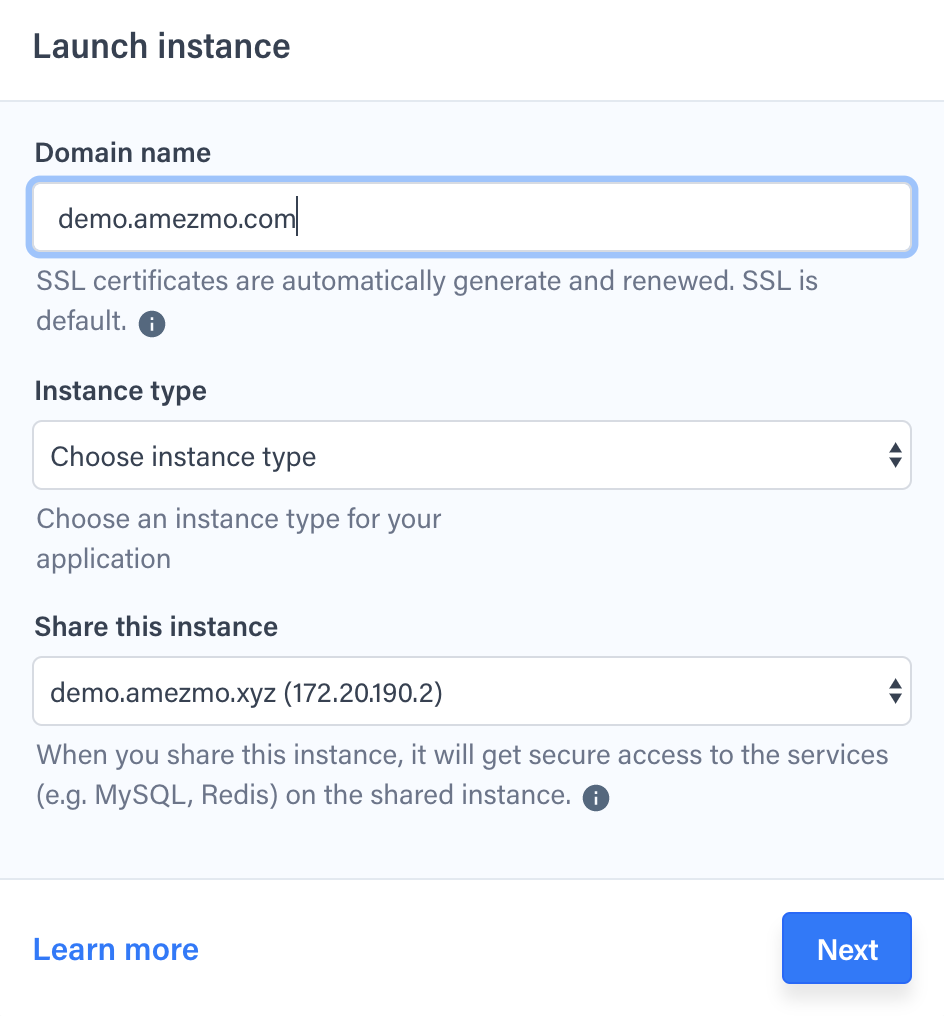 Monitor
Monitor your instance with live metrics reported every 30 seconds. Included with every instance for free.