Databases
Amezmo currently supports MySQL 5.7, and 8.0 If you've chosen to launch an instance with MySQL support, then MySQL will available to any instance that has been shared with a database instance. From the Amezmo dashboard, you can backup, restore, and check the status of your database.
Configuration
We recommend using the hostname for your accessing your database from code. The hostname can be found on the Database tab as seen below.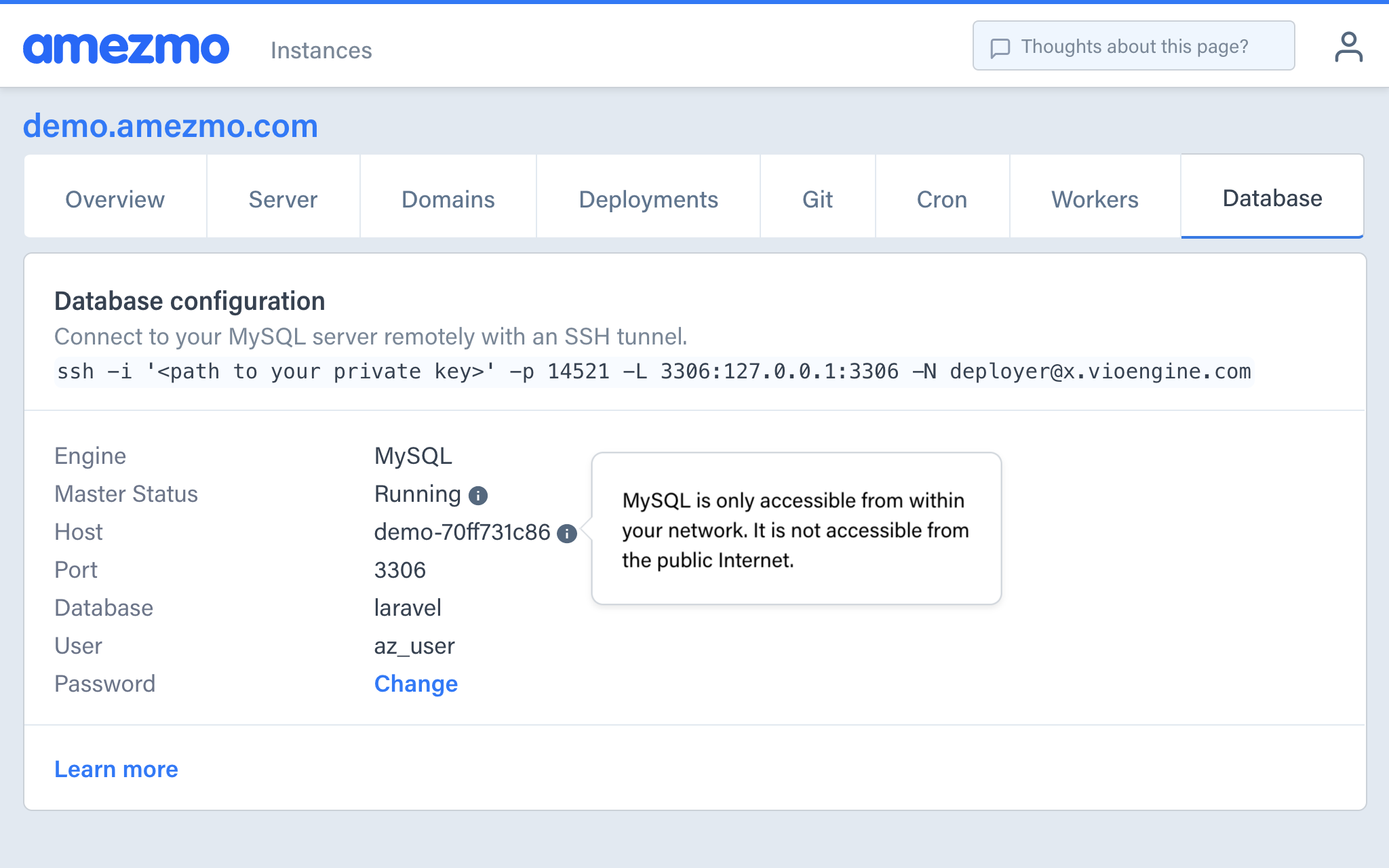 Features
Remote access. Use your own MySQL client to access your database.
Secure by default. Your MySQL server is never accessible from the public Internet.
High availability. Attach a read-only slave node instance to your master database at anytime.
Backup and Recovery. Automatically backup and restore your database from the Amezmo dashboard.
Security updates. Get the latest security updates by enabling automatic patching.
Encryption. Get your database backups encrypted.
Unlimited databases. Create as many databases as you need.
Need support?
We're always happy to help with either application or infrastructure questions Always feel free to reach out to us on Twitter, or contact support.