Database Passwords
You're required to provide a password for your database. Amezmo does not store this password in our system. We recommend using a unique password that you do not use for other online services. You can use up to 255 characters including all characters except for "%\'_`/..
Changing your password
If you need to change your database password, please be sure, since we will not be able to ask you to confirm your current password, since we do not store it. Navigate to the Database tab of your instance. Under the Database Configuration section, click on the Change button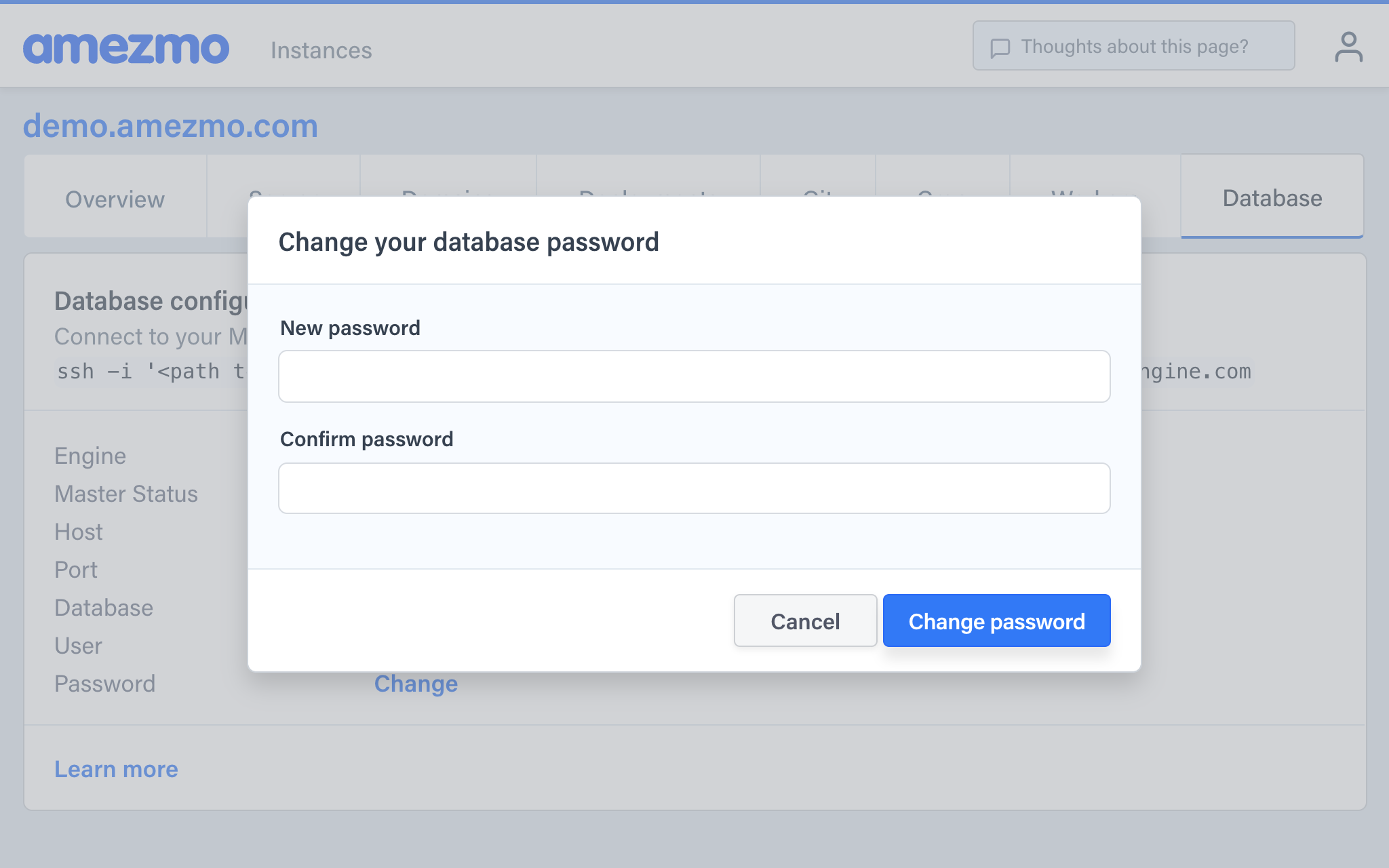 Enter your new password in the fields, then click Change Password. Changing your password will take effect immediately. Please be sure any of your code that references the old password is updated. Be sure to update your DotEnv configuration if your application uses values in a .env file.
Limits
Passwords may be up to 255 characters
Characters "%\'_`/. are not accepted
Need support?
We're always happy to help with either application or infrastructure questions Always feel free to reach out to us on Twitter, or contact support.